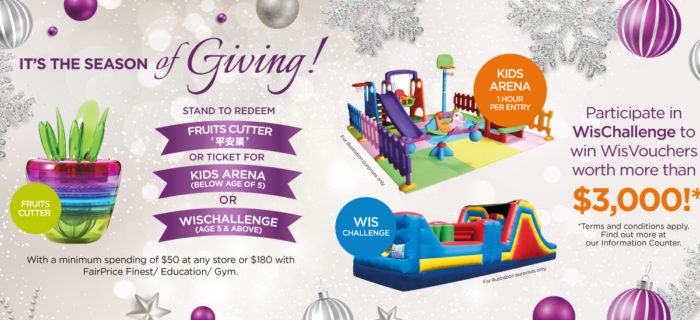 Take home an exclusive Wisteria Mall Fruits Cutter or tickets to Kids Arena/ WisChallenge when you spend a minimum $50 at any store or $180 with FairPrice Finest/Education/Gym.
Enjoy FREE parking at Wisteria Mall for the first 3 hours from now till 30th June 2019!
Congratulation to all winners! Please bring the Winning Card to the Information Counter to redeem a prize through a lucky dip, based on a first-come first-served. Instant-Lucky-Dip and prize redemption are valid till 9 September 2018.